FRONT COVER (2024 Edition) - Open up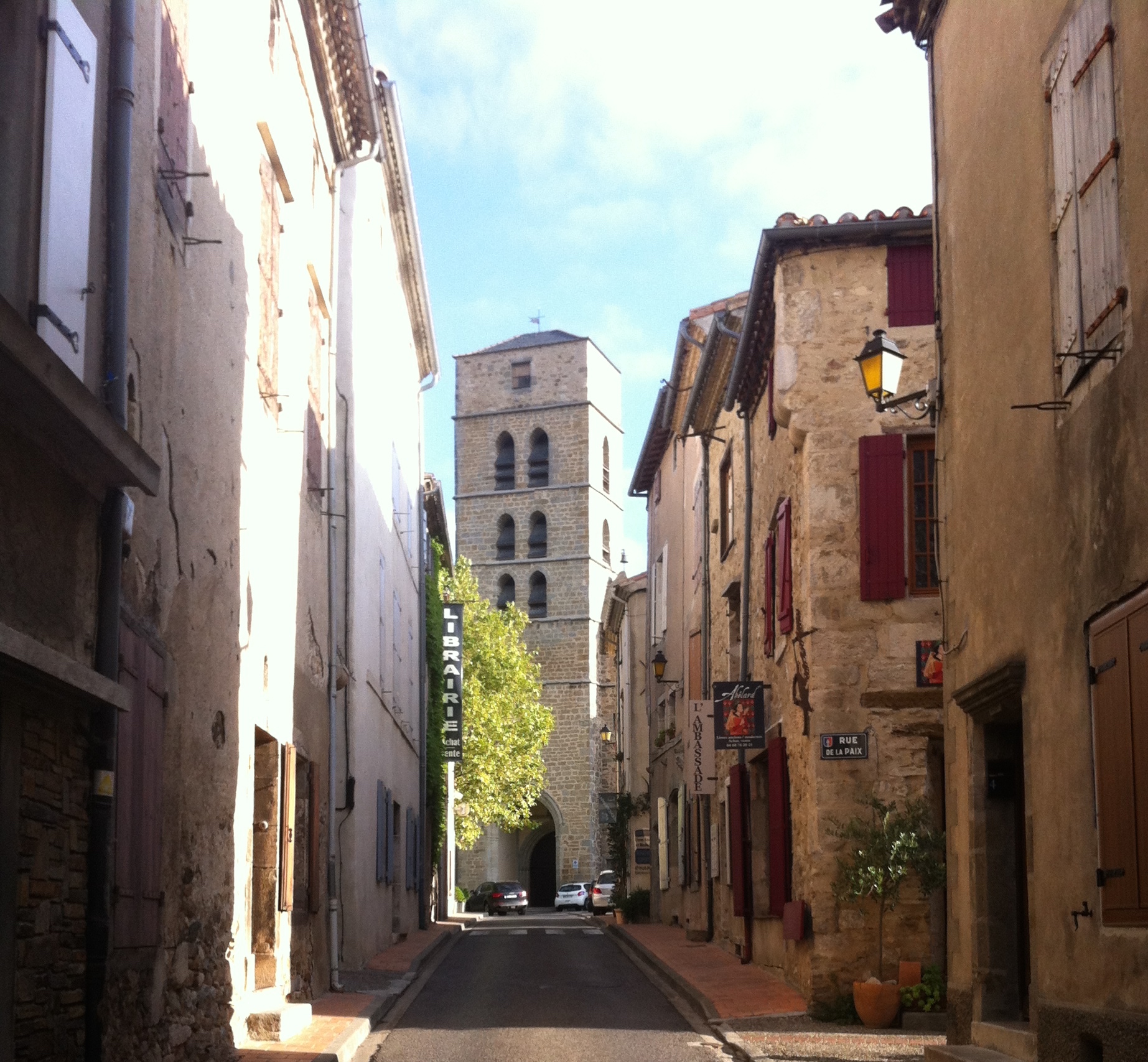 You don't have to be a writer or artist to fall in love with Montolieu
- but with its 16 (or is it 17? - we've lost count) bookshops and several galleries for only 800 inhabitants you are bound to feel compelled to wax lyrical about this beautiful Village du Livre et des Arts 'Book and Arts Village' in the south of France.
The calm and peaceful atmosphere is conducive to your inner creativity - it will flow as freely as the two nearby rivers, the Alzeau and the Dure.  
There's a small traditional supermarket, a wine shop, several cafés and restaurants, a boulangerie, local craft gift shop, delicatessen, patisserie, a pharmacy, art galleries, Post Office, a museum, a Tourist Information bureau - and of course the bookshops - all within a short walk from the front door of The Writer's Retreat.
Montolieu is only 20 minutes from Carcassonne airport, served by Ryanair from several EU and UK airports, (including London Stansted). Alternatively, Toulouse airport is just a little over an hour away, served by BA, Easyjet and several other major airlines.
The small town with its quaint streets and stunning views has everything you'll want for your perfect holiday. 

Everything you could need is in the this special and unique place - and with wonderful walks in every direction, you don't even need a car to enjoy it.