CHAPTER 1 - The Apartment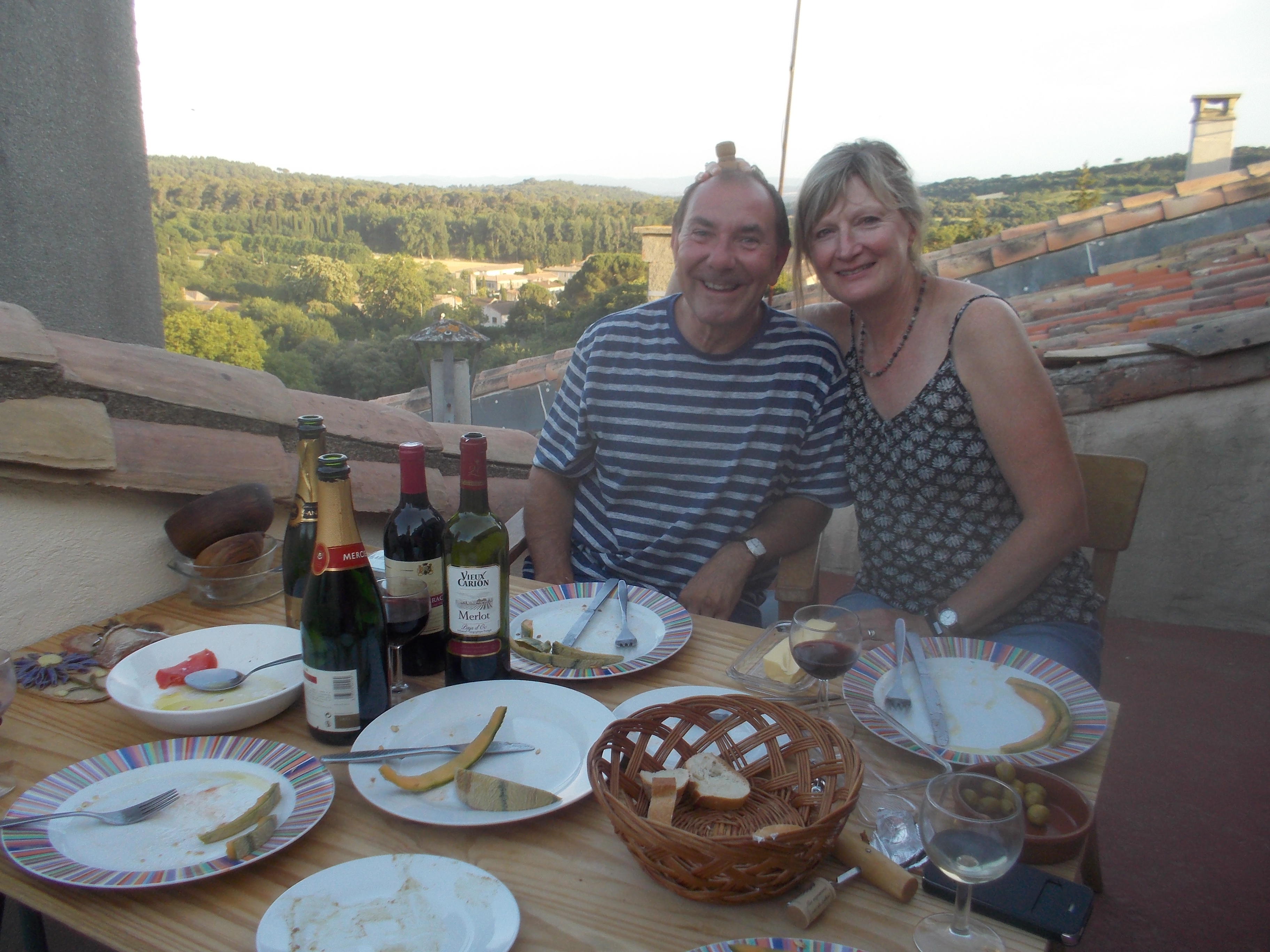 The house is approximately 70 square metres, and is spread over three floors. It's located in the centre of the village, and is literally seconds from everywhere.
Entering from the street, you go upstairs and in to the open-plan living area incorporating the kitchen with walk-in pantry, dining space, lounge with writing desk and comfortable seating.
The sofa is plenty large enough to be used for sleeping. Spare duvets and bed linen can be provided.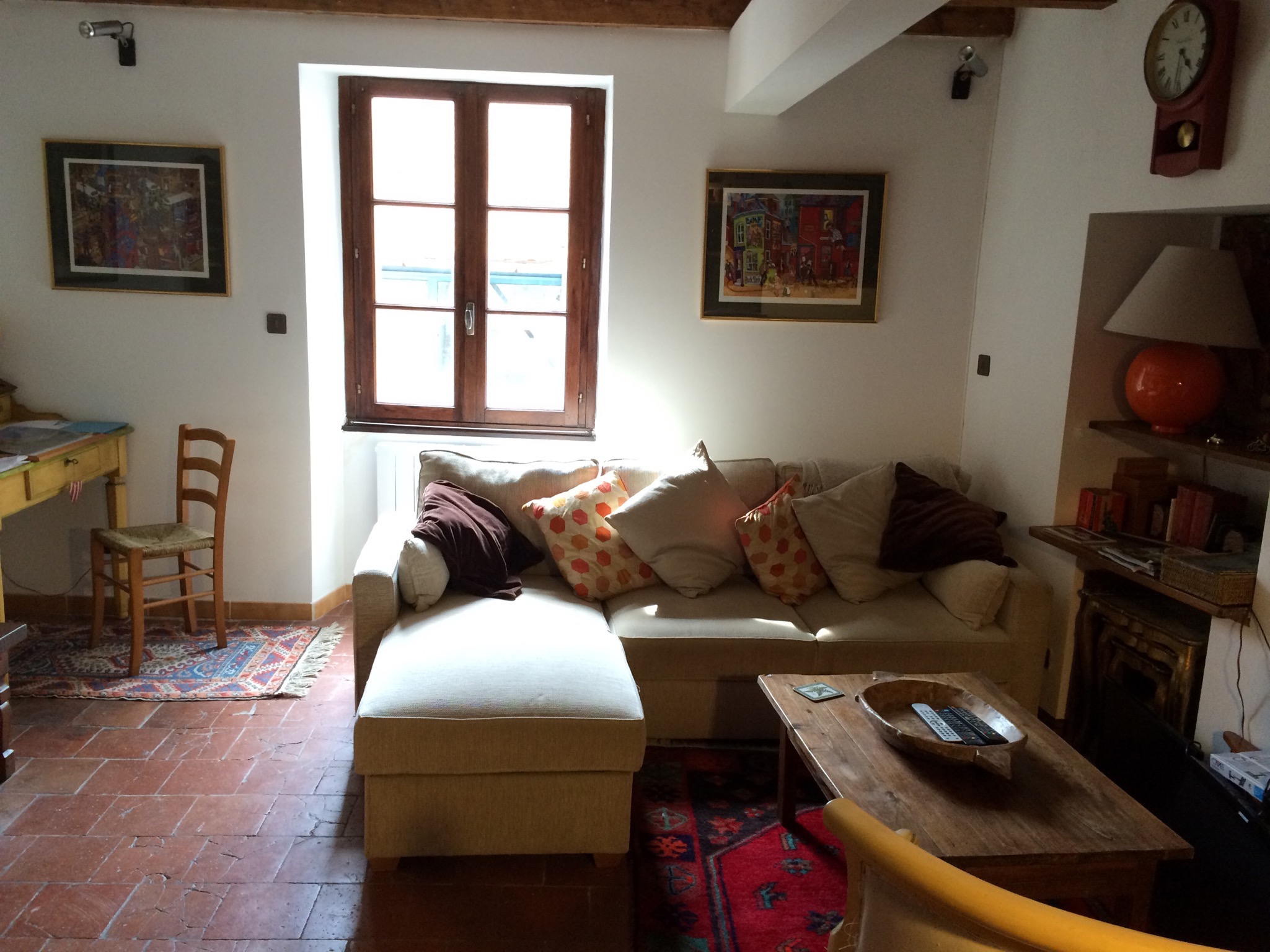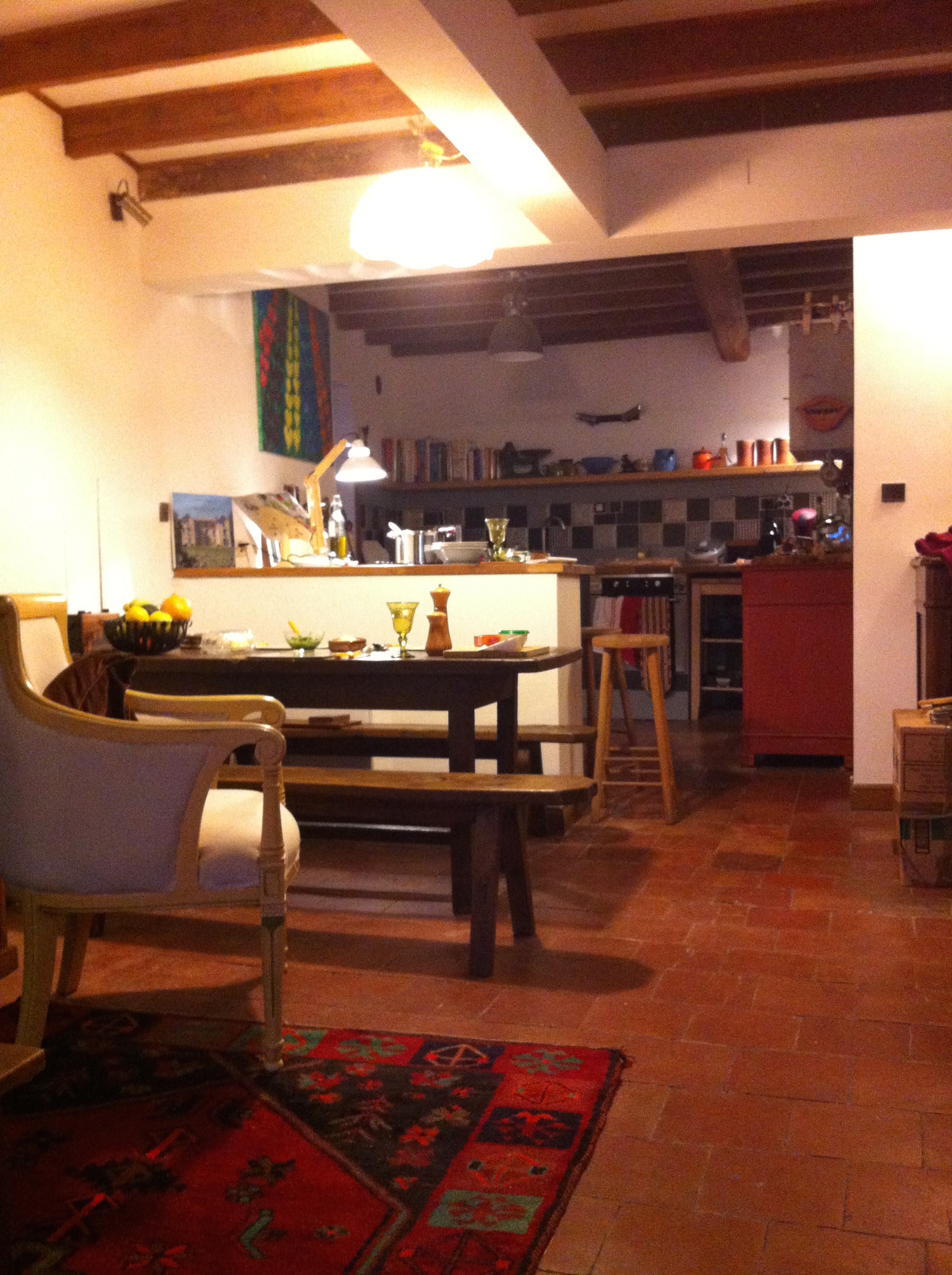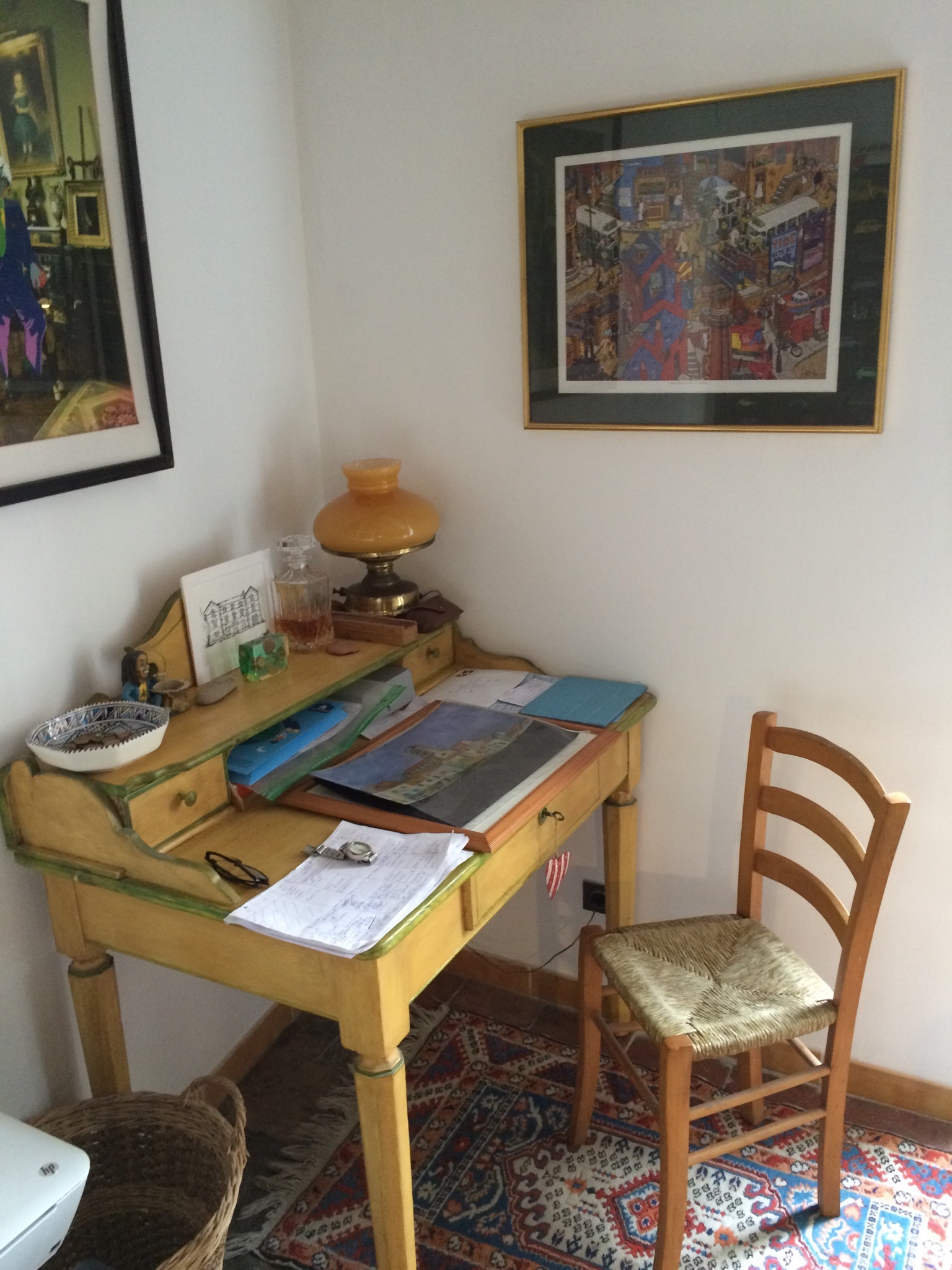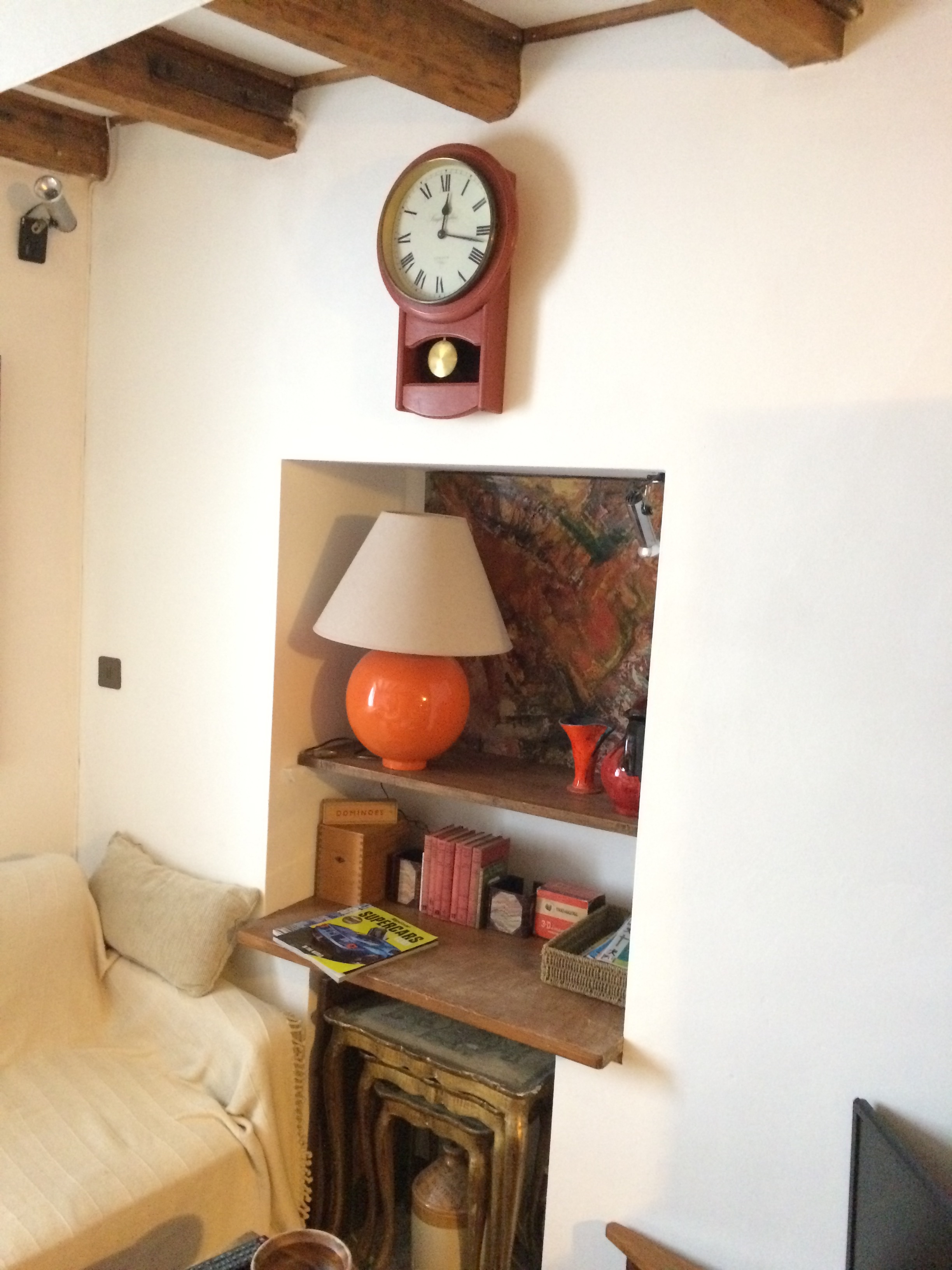 There is a separate utility room incorporating the washing machine (please arrange with us if you wish to use it).
The dining area easily seats 6 people.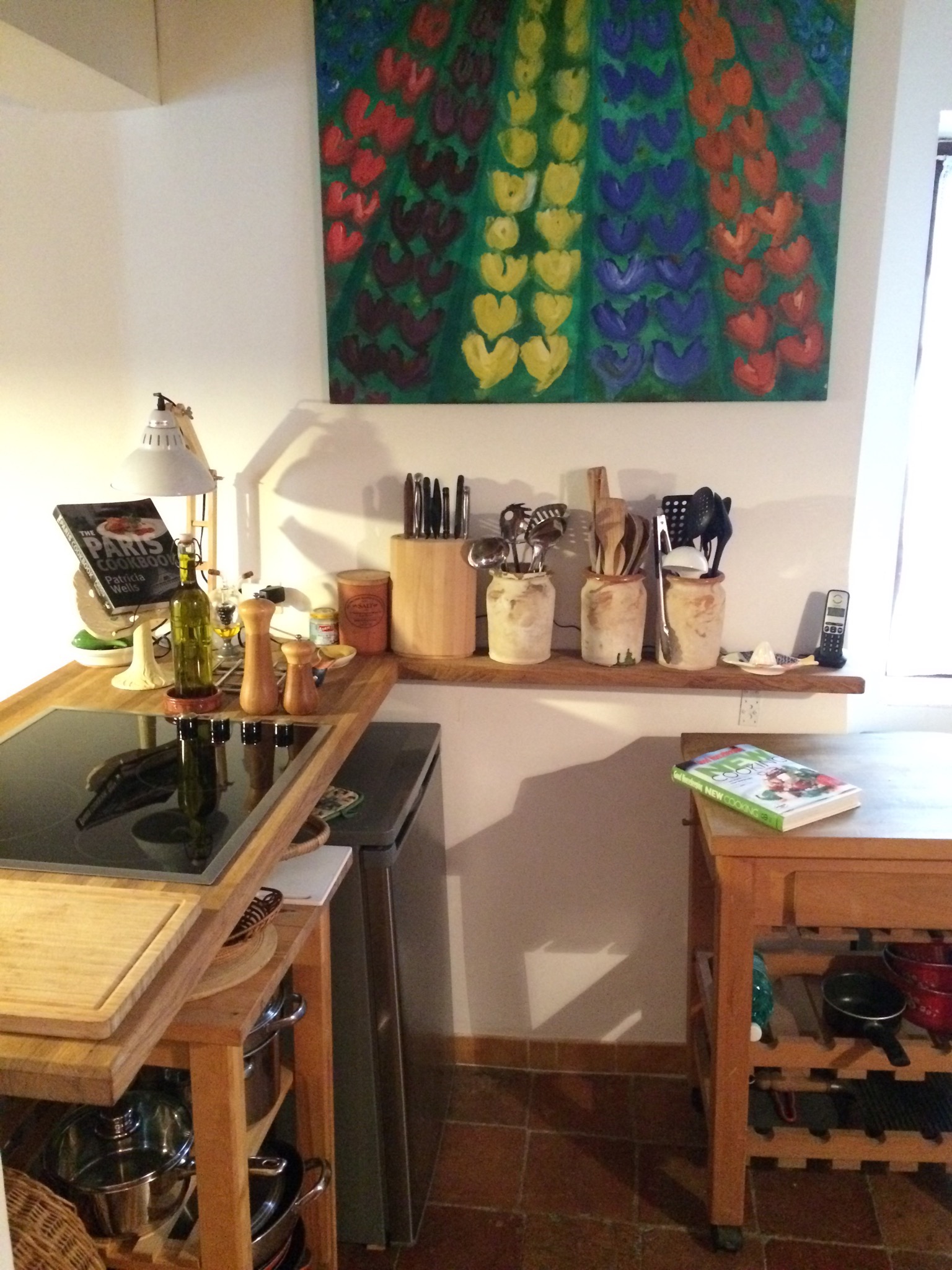 What's in the kitchen? There's a dishwasher, ceramic hob, fan oven, microwave, coffee machine, kettle, toaster, blender and everything you cold want to create a gourmet dish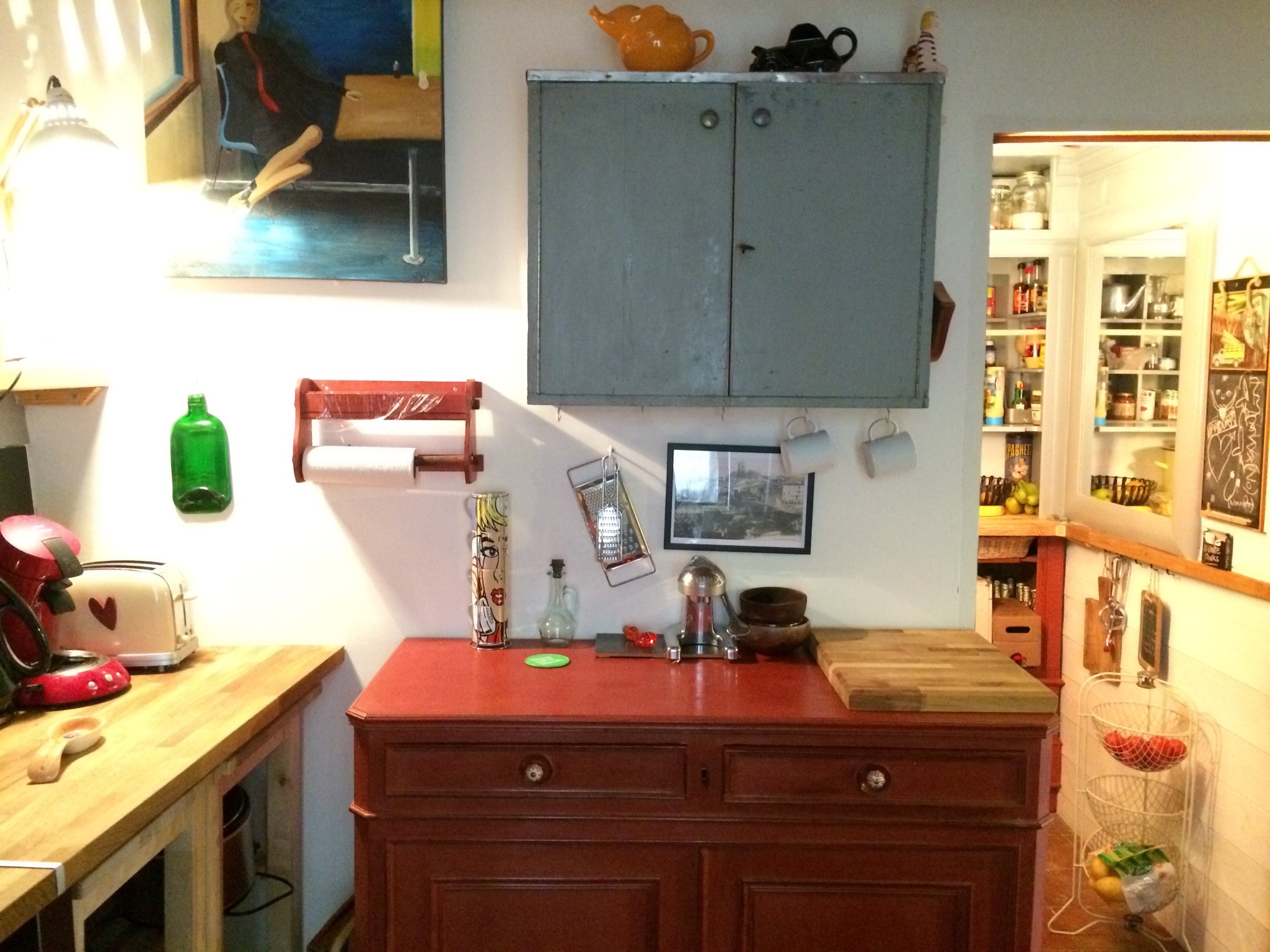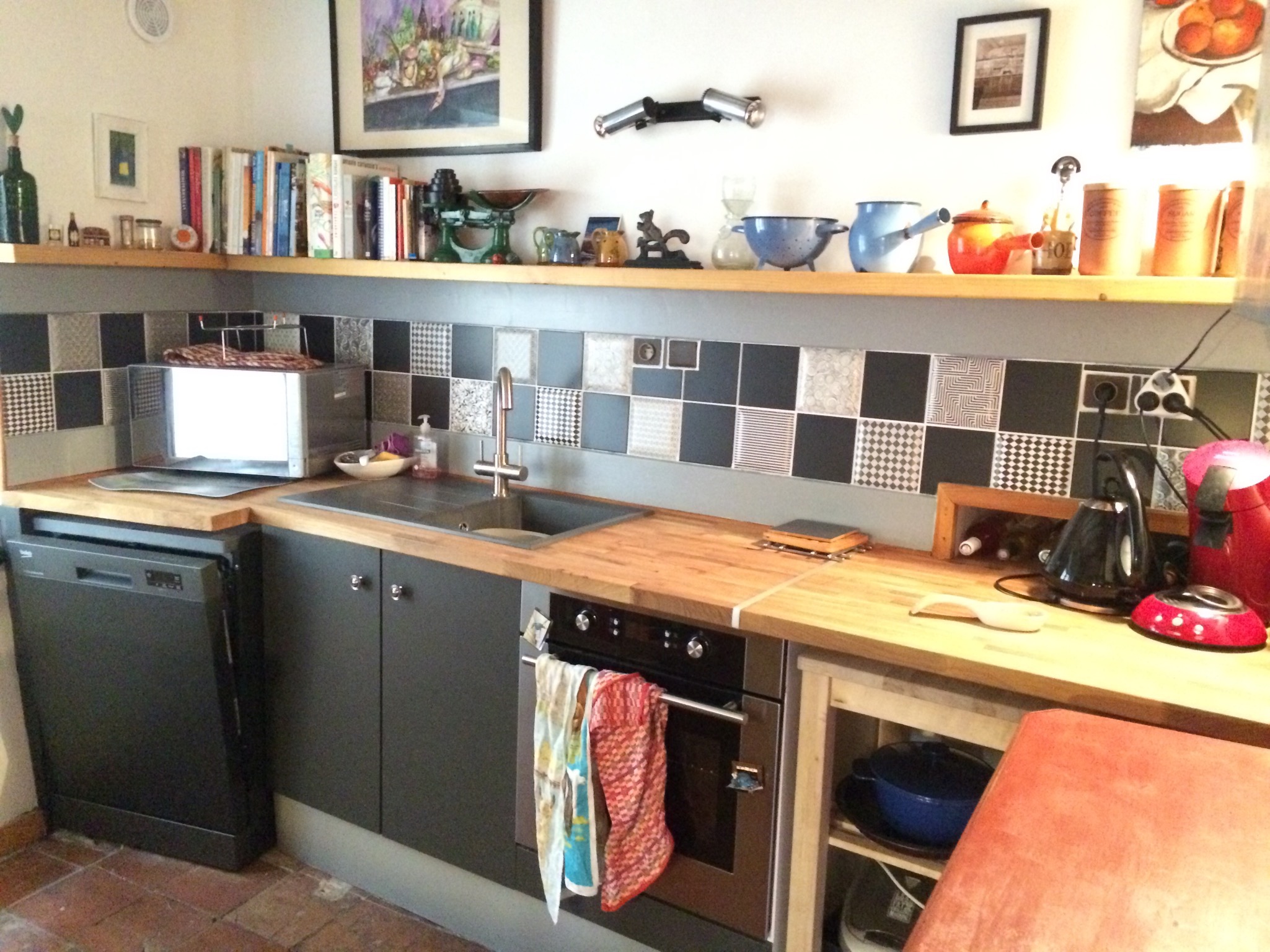 What's in the lounge area? There's satellite TV and DVD player with loads of films, a HiFi system including a record deck and iPod connectivity, many books, CDs, vinyl LPs, games - and comfortable seating.
There's also a writing desk with a designer high-backed leather chair.
Going upstairs, you will come to the two bedrooms and two bathrooms. The first (double-bedded) room has ensuite shower, toilet and sink, and the second (twin bedded) room has adjacent separate bathroom with shower, toilet and sink.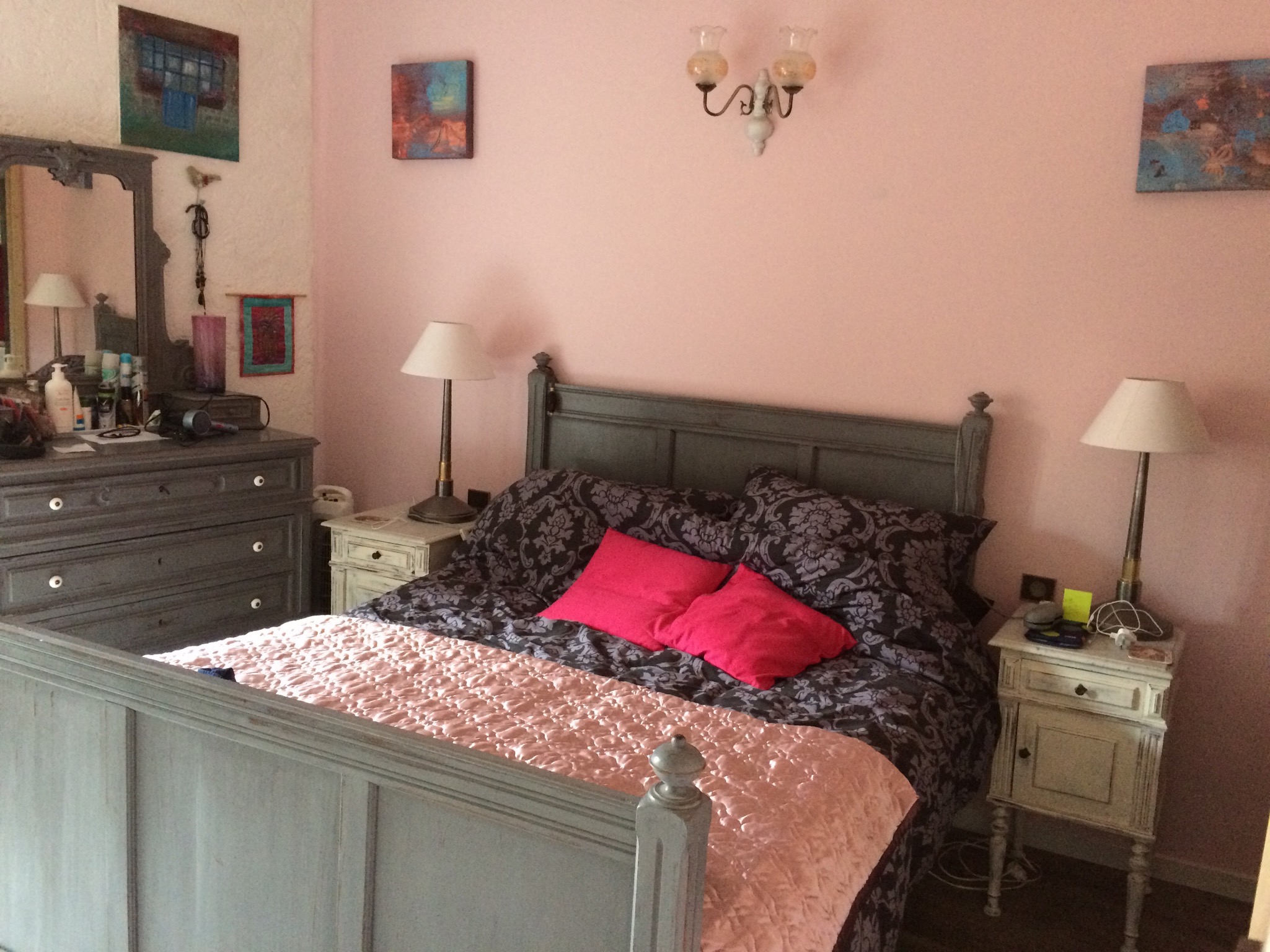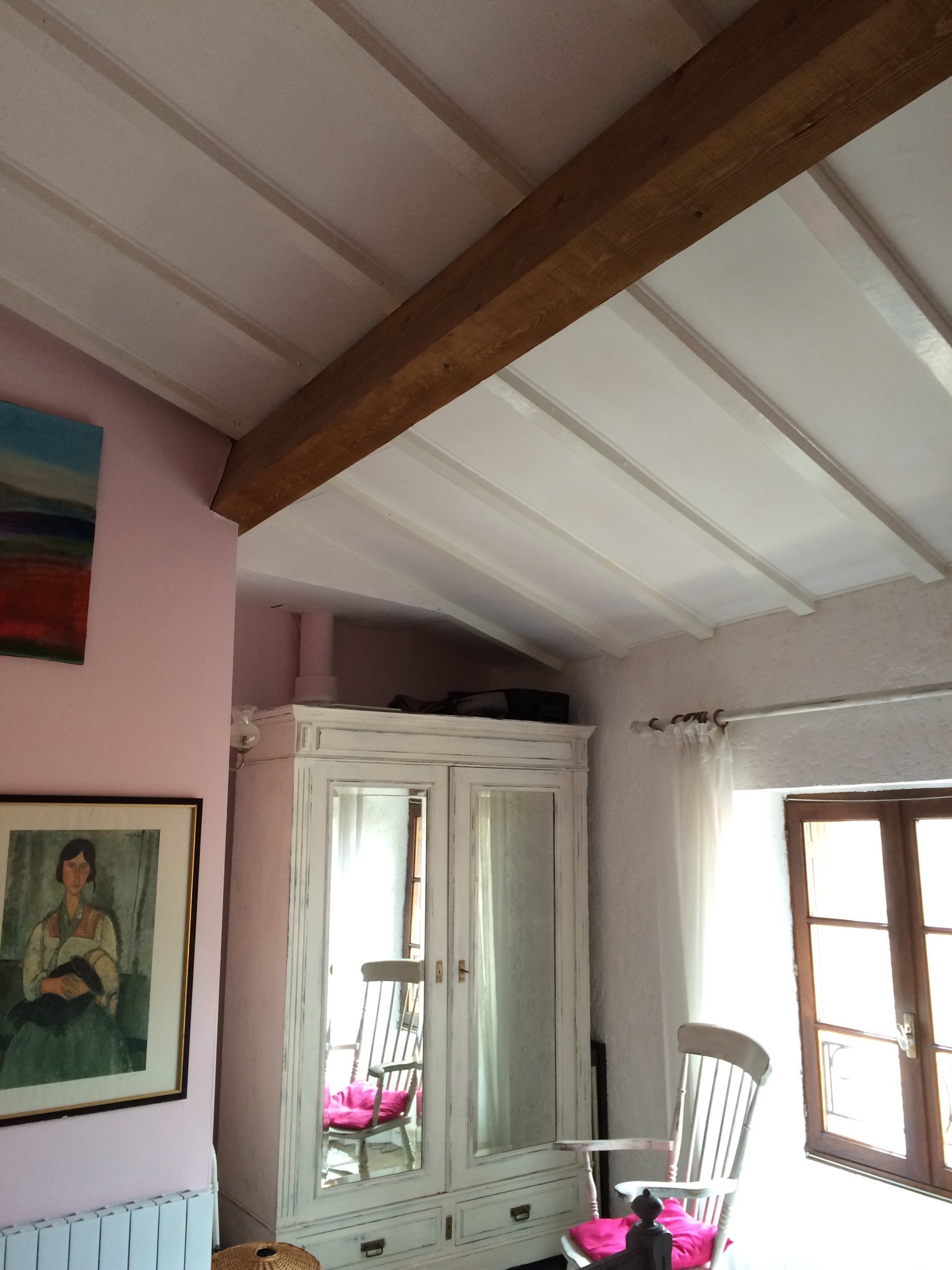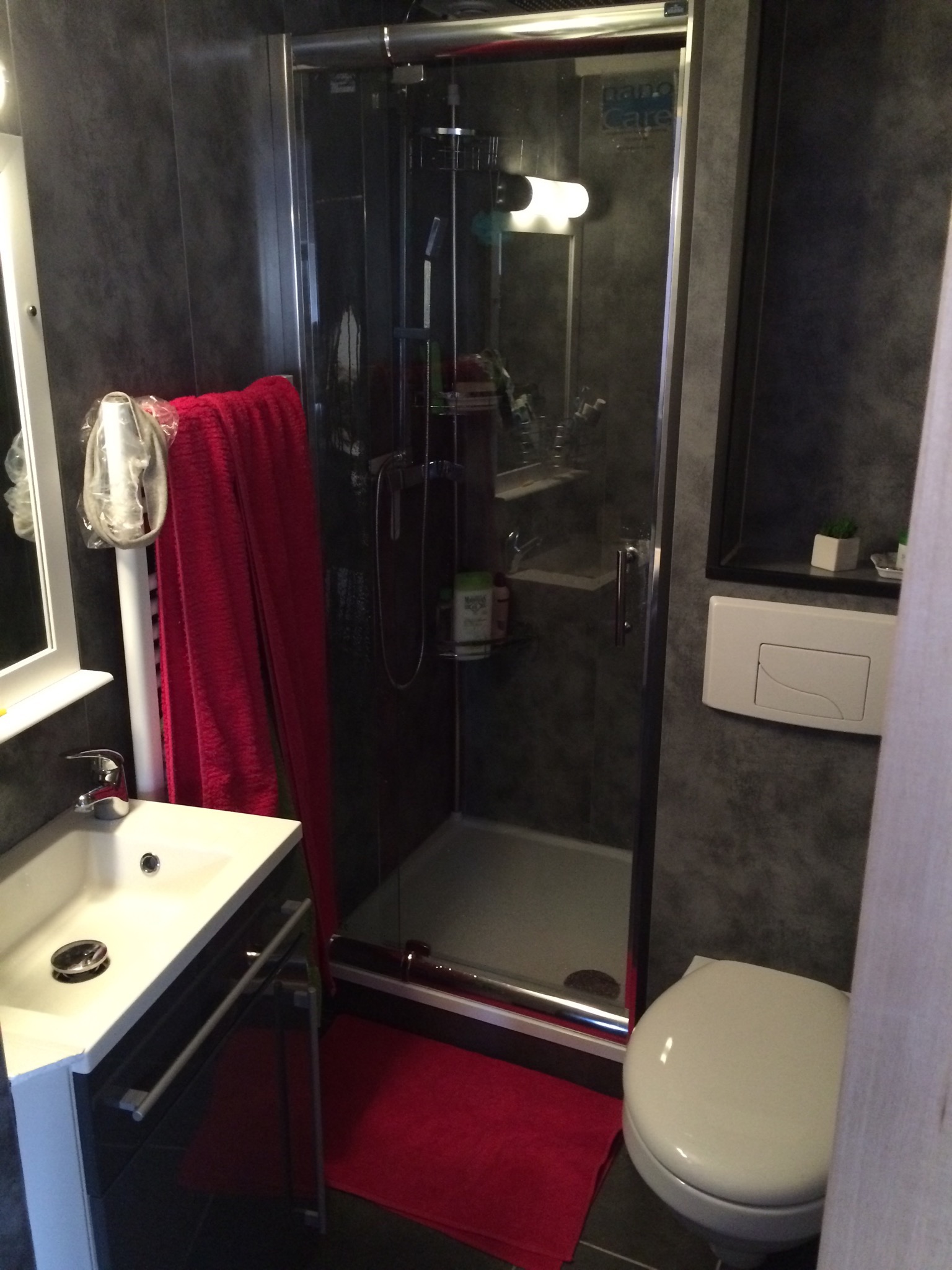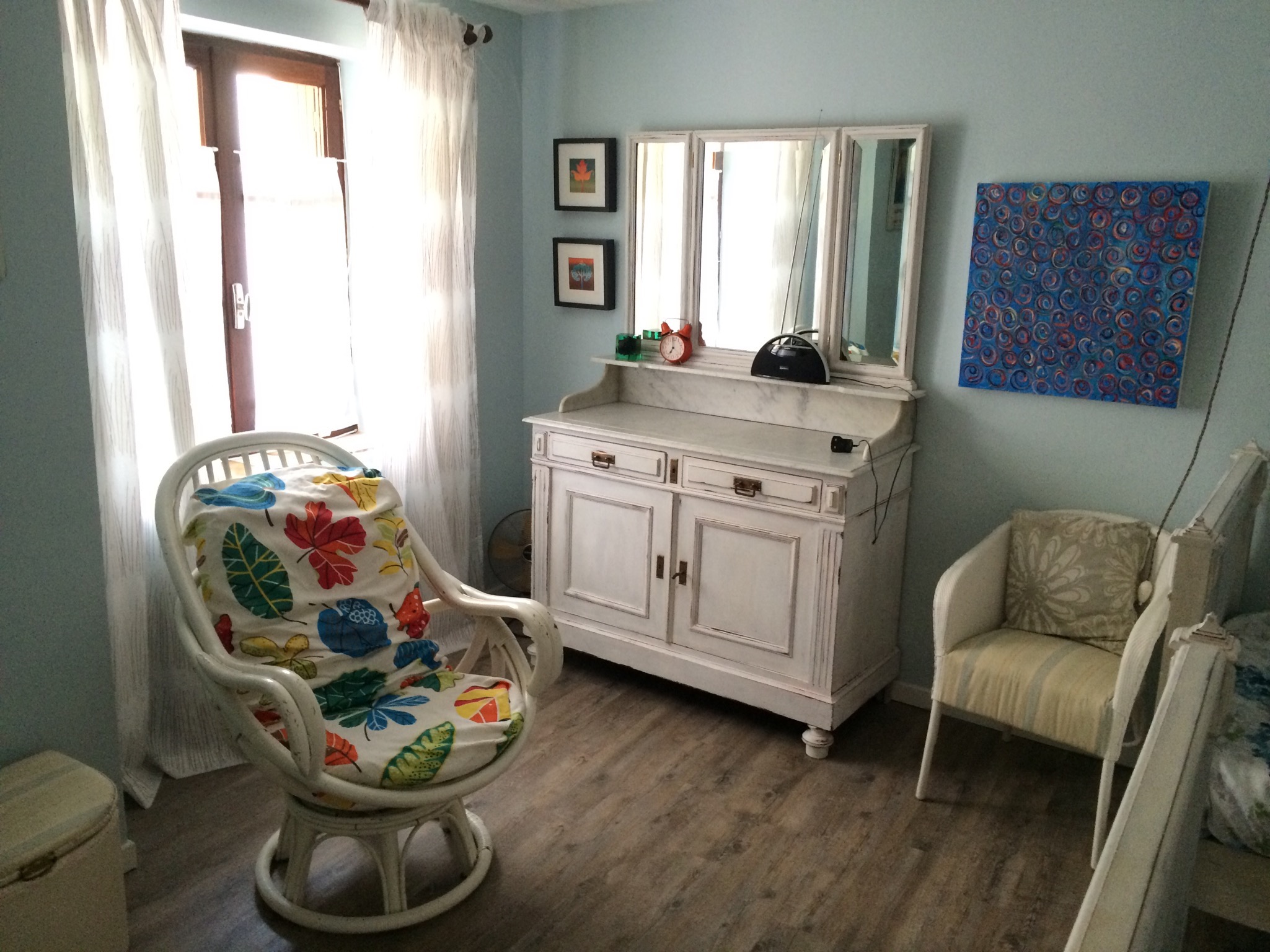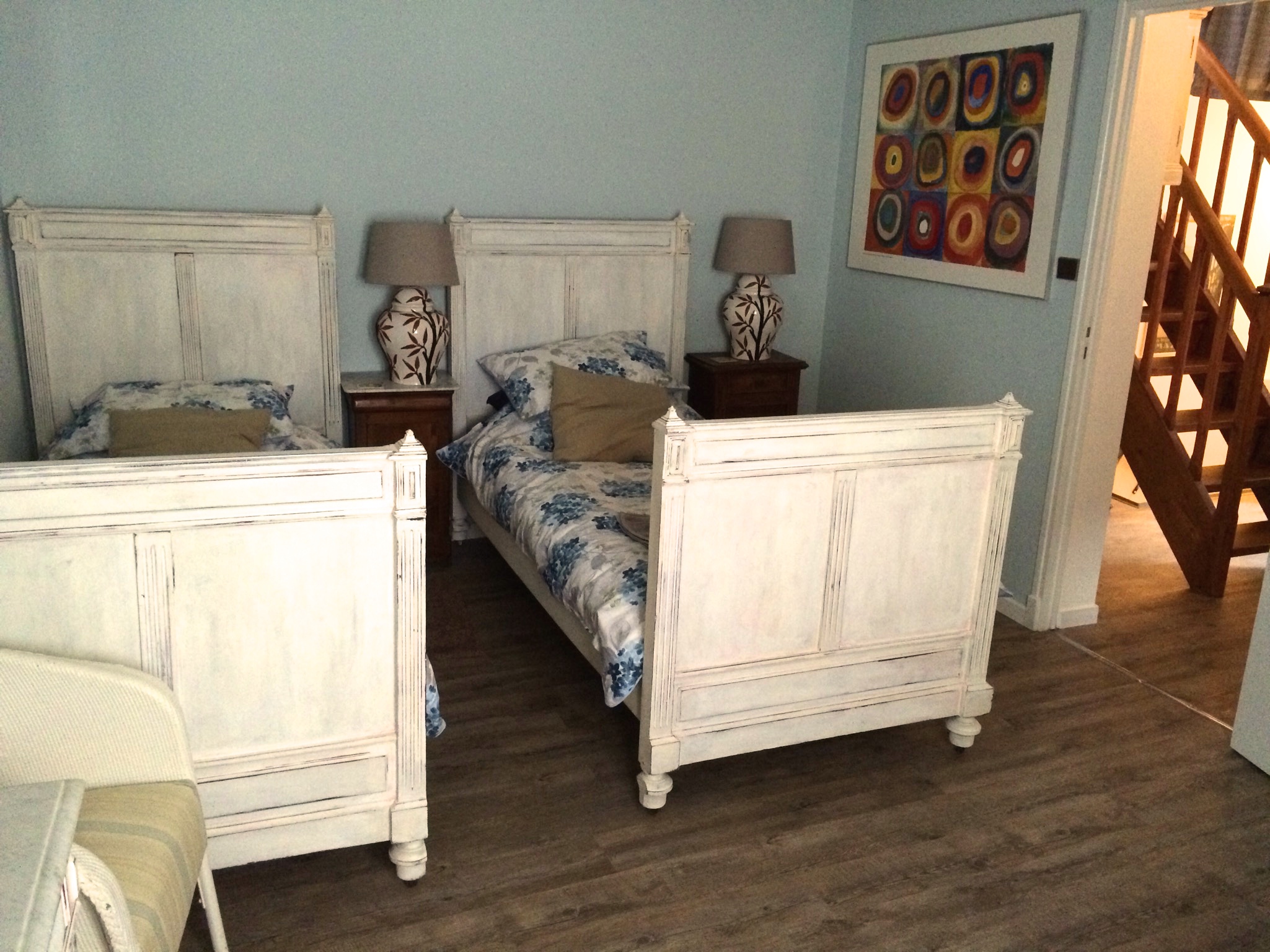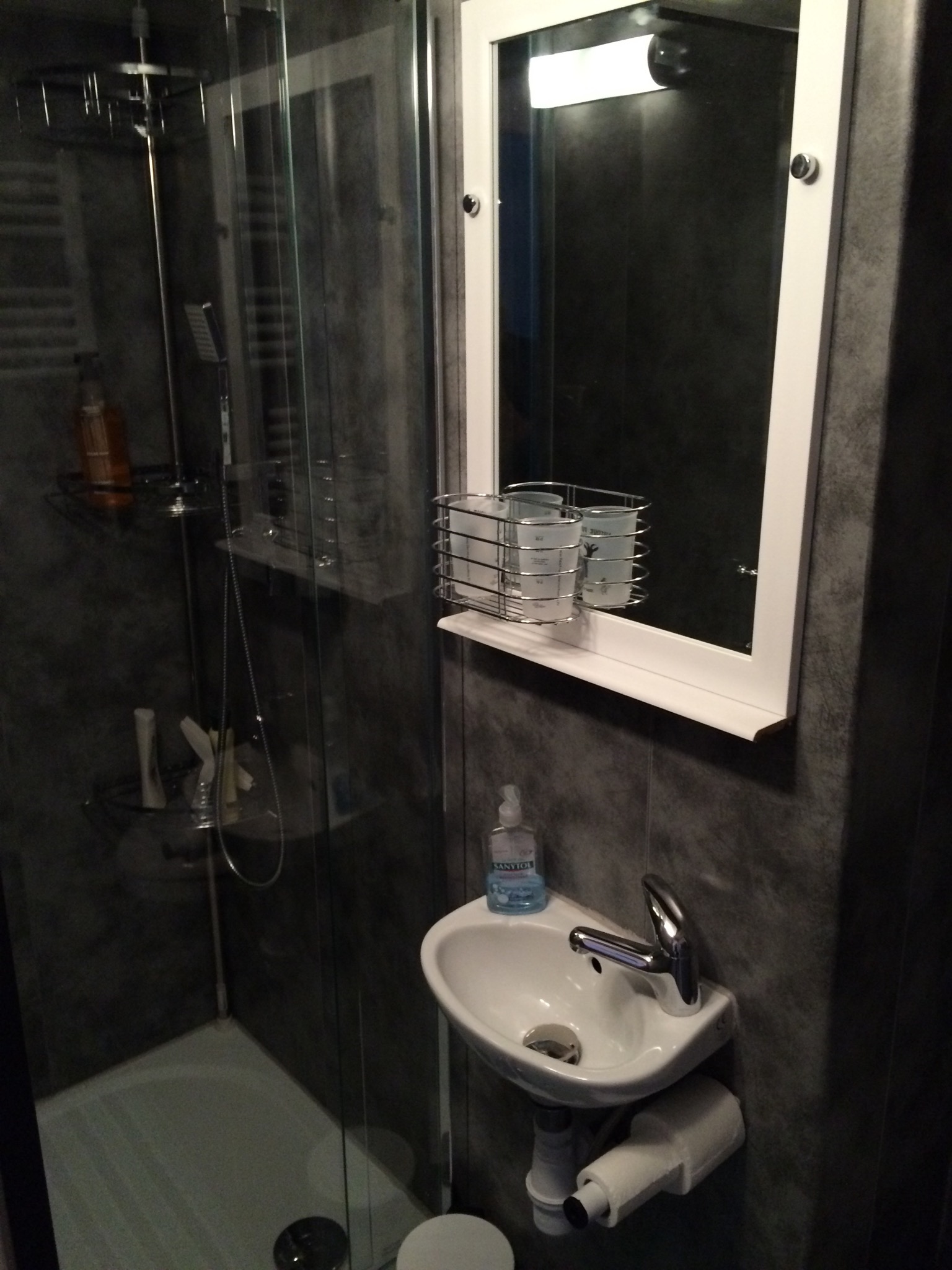 From the landing between the two bedrooms there is another staircase leading to the mezzanine and roof terrace.
The mezzanine has a day-bed (perfectly comfortable to sleep in), and a writing table by the window that looks out onto the partly-covered terrace and outside living space.
It's the perfect place to write your next novel and retreat into your own world.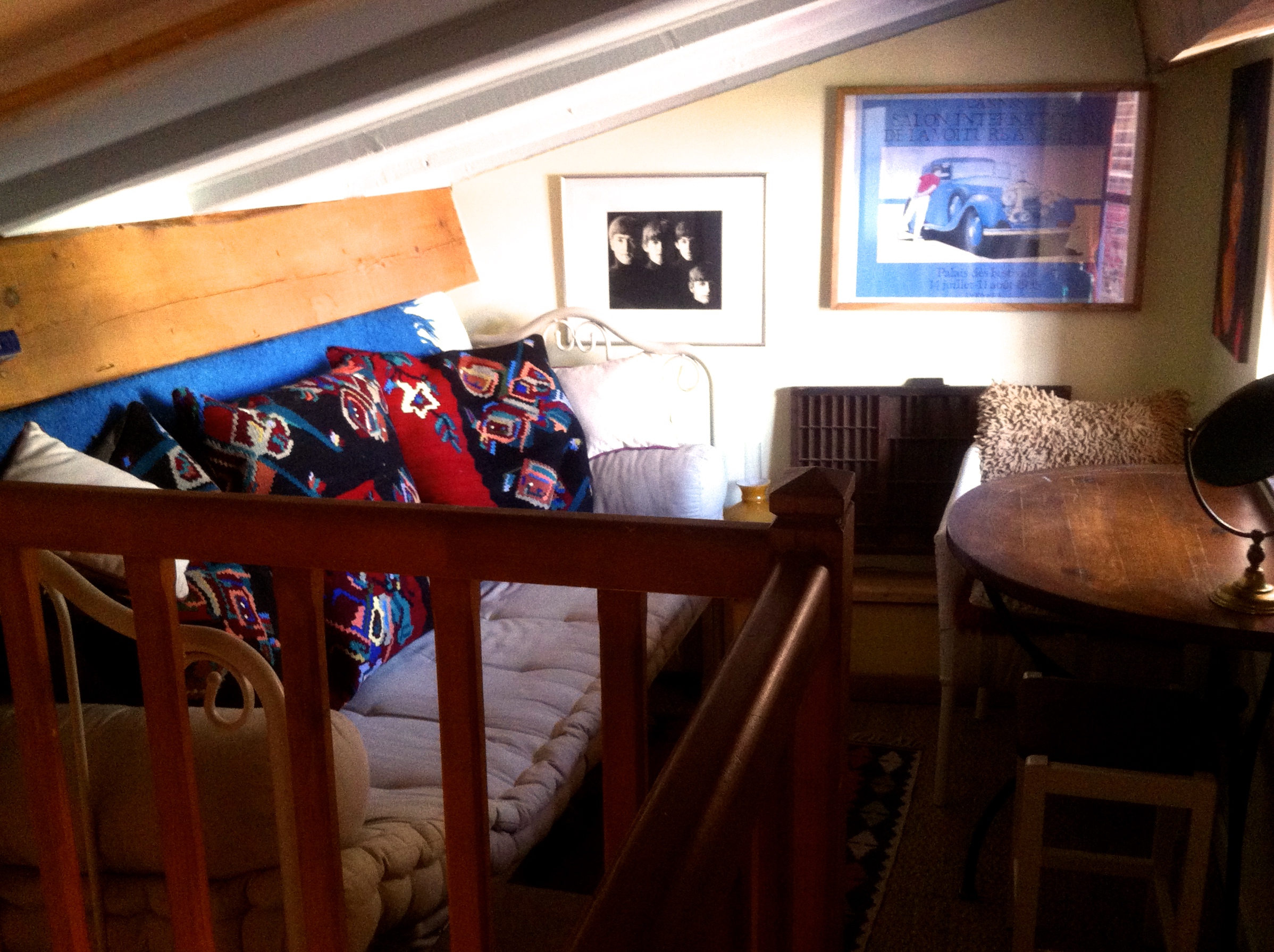 Stepping out onto the terrace you will first see the kitchenette with its own fridge.
There are plenty of plates, glasses and cutlery up there, so you can prepare drinks, salads and cold snacks whenever you fancy.
There's also a hifi and quality speakers with connectivity to your phone, iPod etc.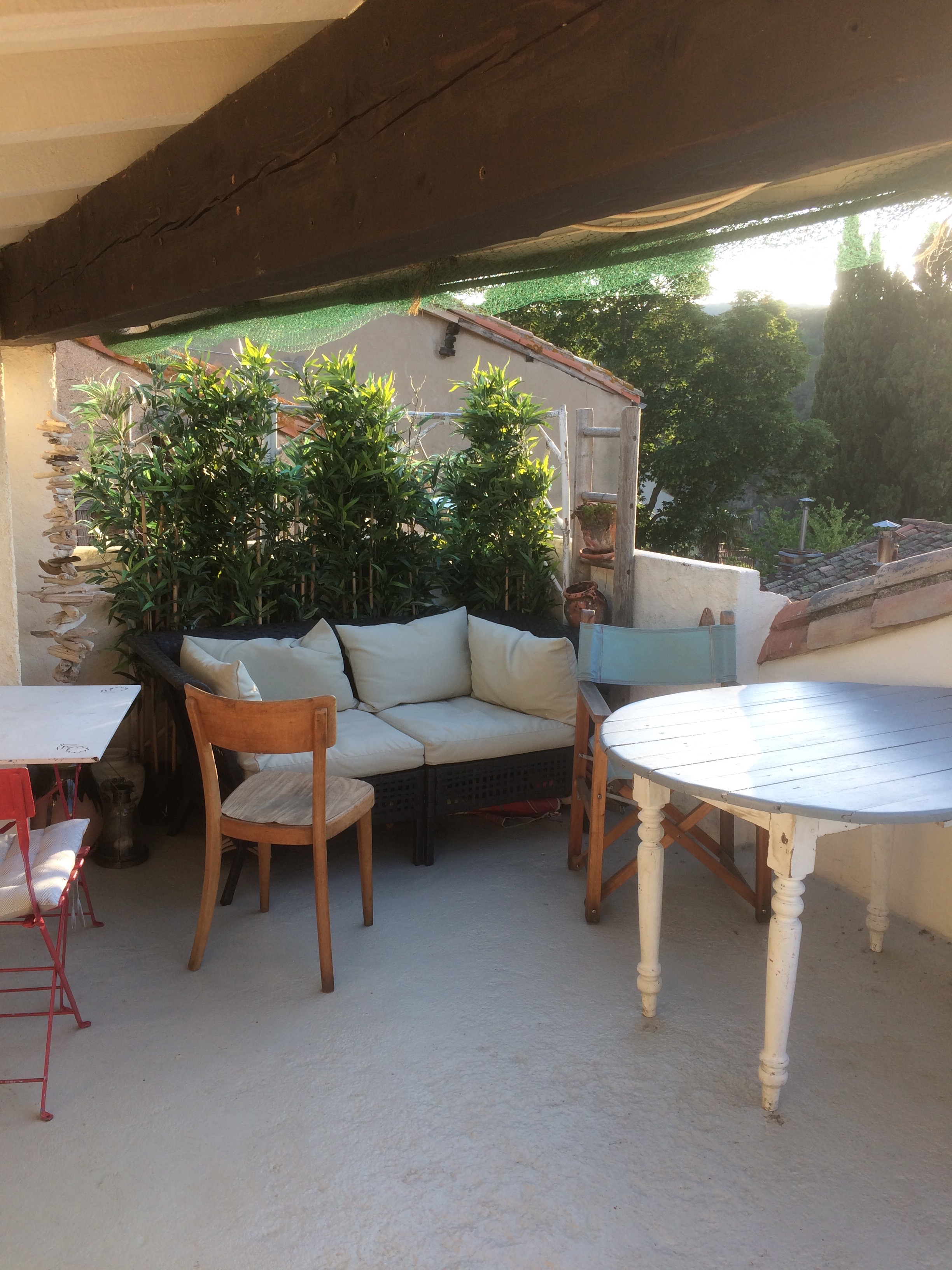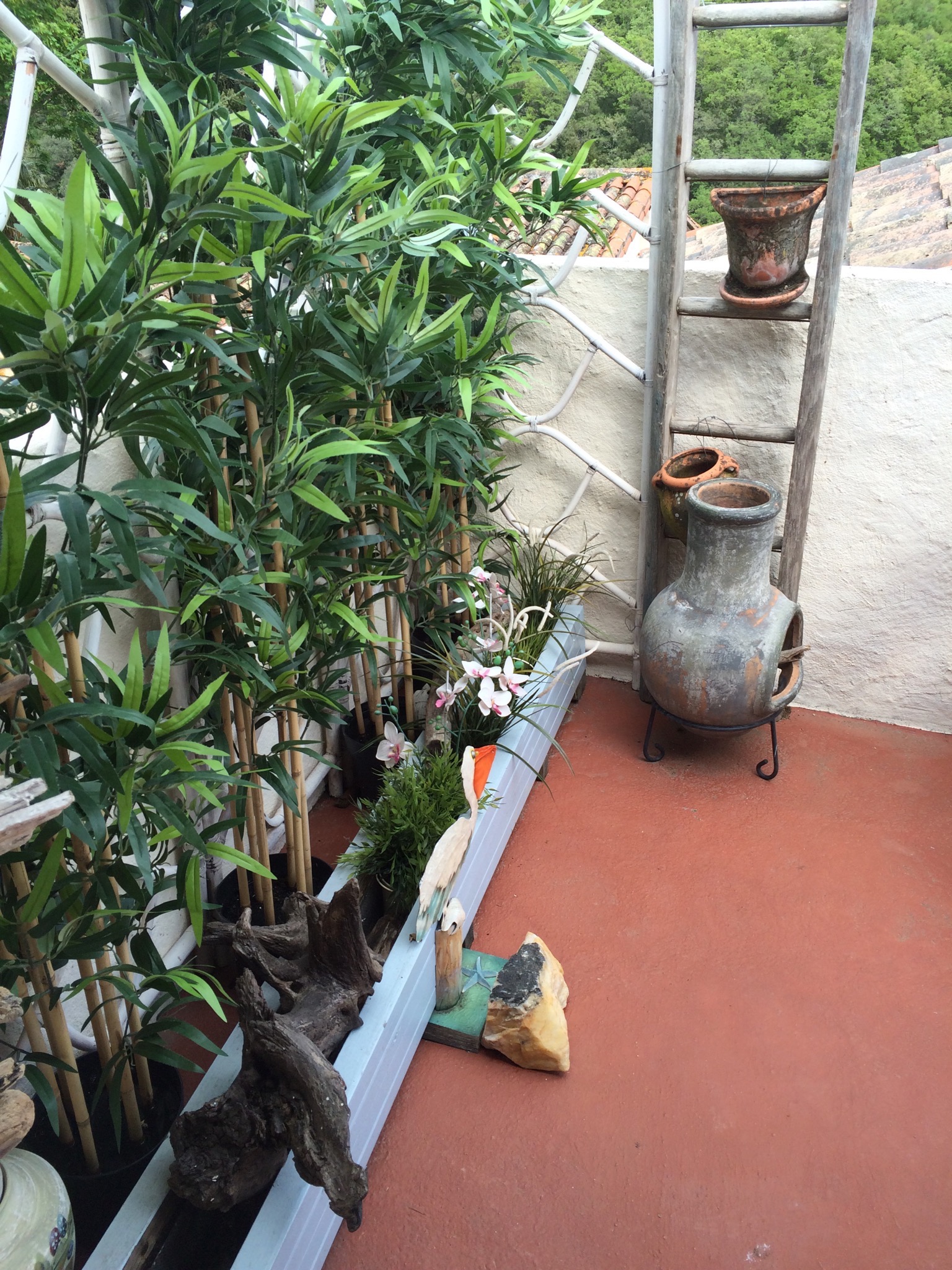 Then, be prepared to have your breath taken away, as you step past the kitchenette and marvel at the incredible view. 
Our pictures can't possibly do the view justice. You simply have to be there.
Of course there are tables, chairs and recliners. Just put your feet up, sit back and relax. After all, that's what a holiday is all about.
From the terrace you can also see the church and some of the town below.
Pretty soon you'll be wanting to have a wander around the charming village - just turn to CHAPTER 2 to find out more.