INTRODUCTION - General synopsis of the story


We are Jane and Neil Watson, and we've been coming to this beautiful region of France since 2007.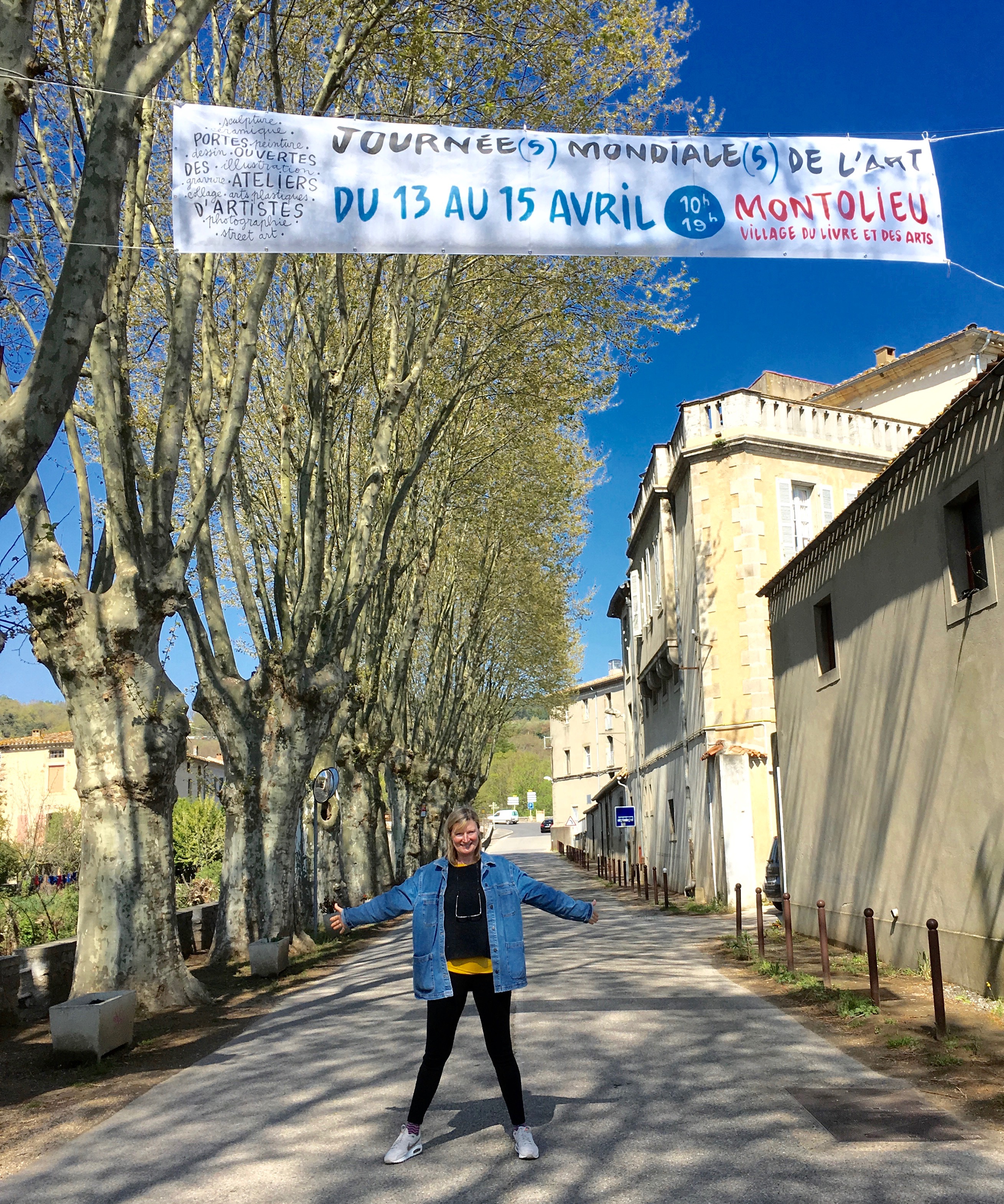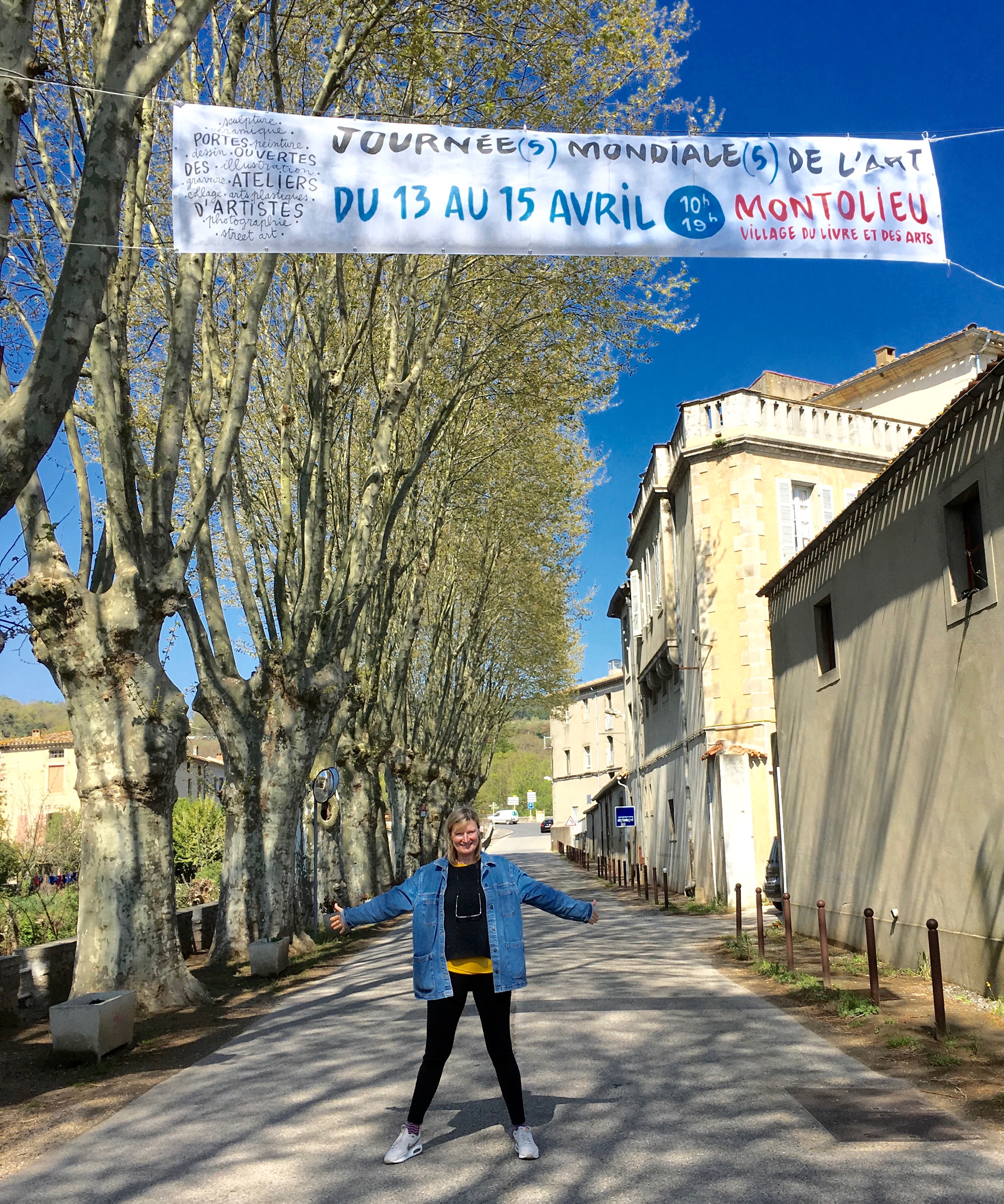 We initially bought an apartment in a nearby village, and instantly adored the whole area. Since our very first visit to Montolieu all those years ago, we yearned to visit the village every time we came to France.
"Maybe one day we could get a place here", we found ourselves saying. In 2015 our dreams became reality, when we found this townhouse for sale - and it eventually became ours. We'd be pleased to welcome you to experience it for yourself, and we're confident you'll be delighted with your holiday choice.
Why did we fall in love with this place? Was it the tiled floor in the open-plan living/dining/kitchen area? Was it the magnificent roof terrace with its breathtaking view to the Pyrenees? Was it the two bedroom accommodation that comfortably sleeps four? Was it the mezzanine with its 'Writer's Retreat studio, looking out to the terrace, complete with its comfortable day-bed'?
Yes, it was all these things - and more. There's also something else that's very special and unquantifiable here; namely the people and atmosphere of Montolieu. It's like nowhere else we've ever experienced, before or since.
So, what can we offer you in your holiday 'home from home'? Quirky rooms, none of which are right-angled. Original art by Jane throughout.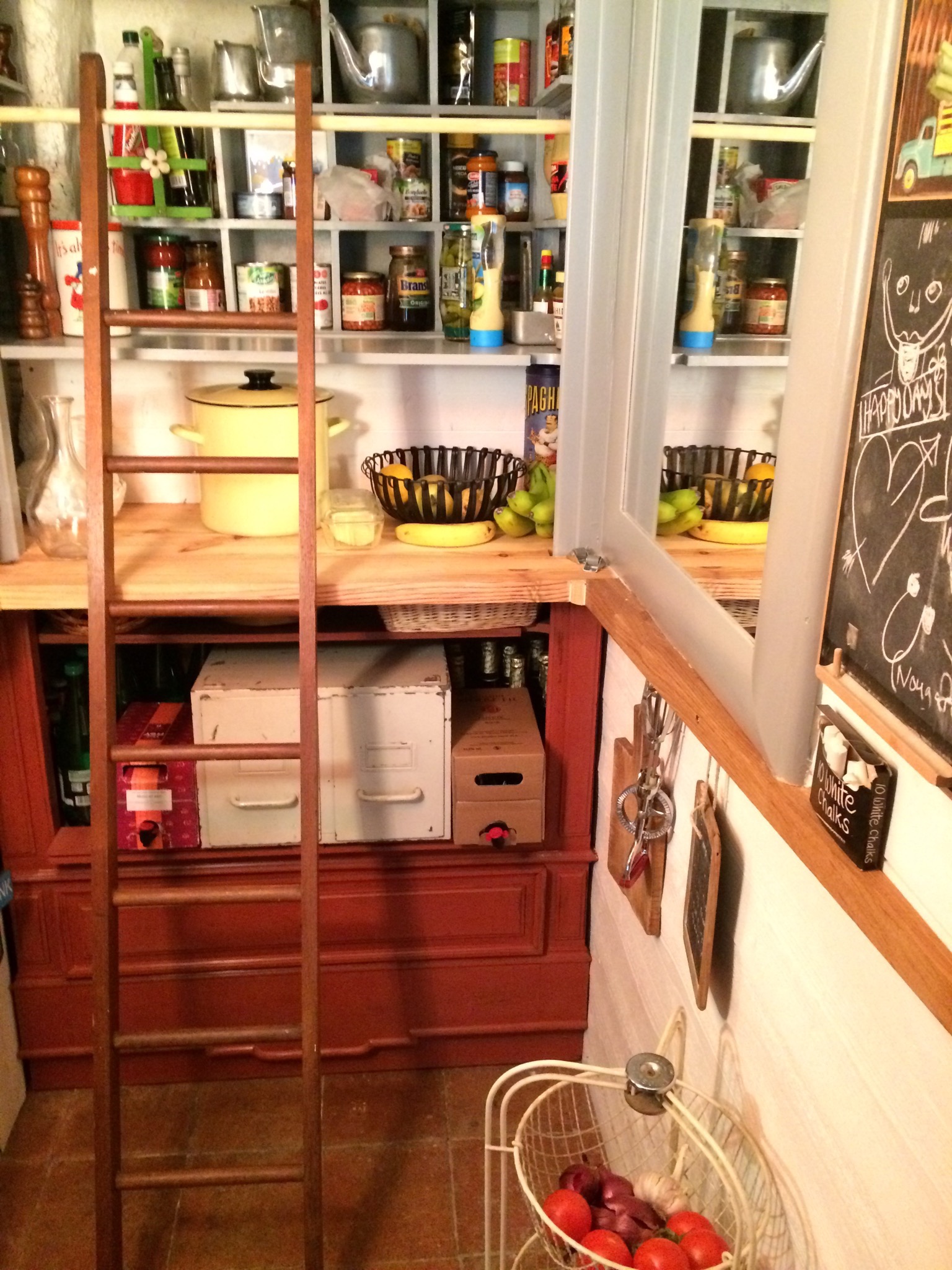 A walk-in pantry with its unique 'library ladder'. A comprehensive collection of CD's and vinyl records through a quality hifi system (and another on the roof-terrace). A huge choice of books and DVDs for when you simply want to have a cozy evening in with your feet up. And not forgetting Neil's priceless display of model Citroen 2CVs bought at local 'vide greniers' (car-boot sales) over the years.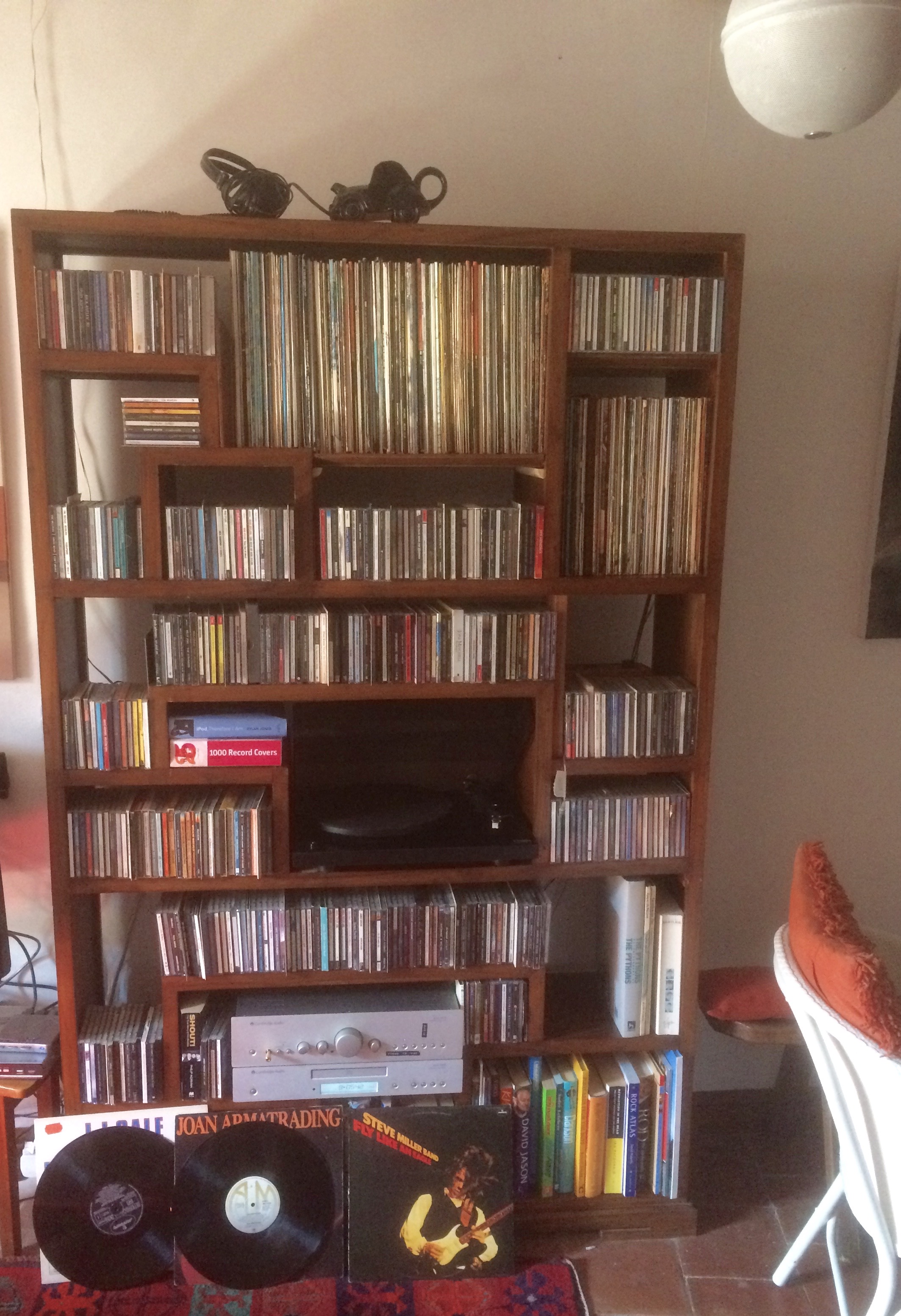 Of course, these are merely 'extras'. What you really want to know about are the accommodation fundamentals that go to make a holiday comfortable: Well, there's the perfectly-designed and fully equipped kitchen - with modern microwave, hob, full-size oven and dishwasher, toaster, juicer and coffee machine. 
There are efficient piping-hot showers and towel-radiators in each of the two bathrooms; the generously-sized double bedroom with en-suite, and the twin-bedded room with its adjacent bathroom. For cozy winter visits, an efficient modern electric wall heater can be found in each bedroom, as well as two in the lounge. 
As you may expect, there's wifi internet and satellite TV. In addition, there's TV connectivity with your device via Chromecast or iPhone/iPad adapter.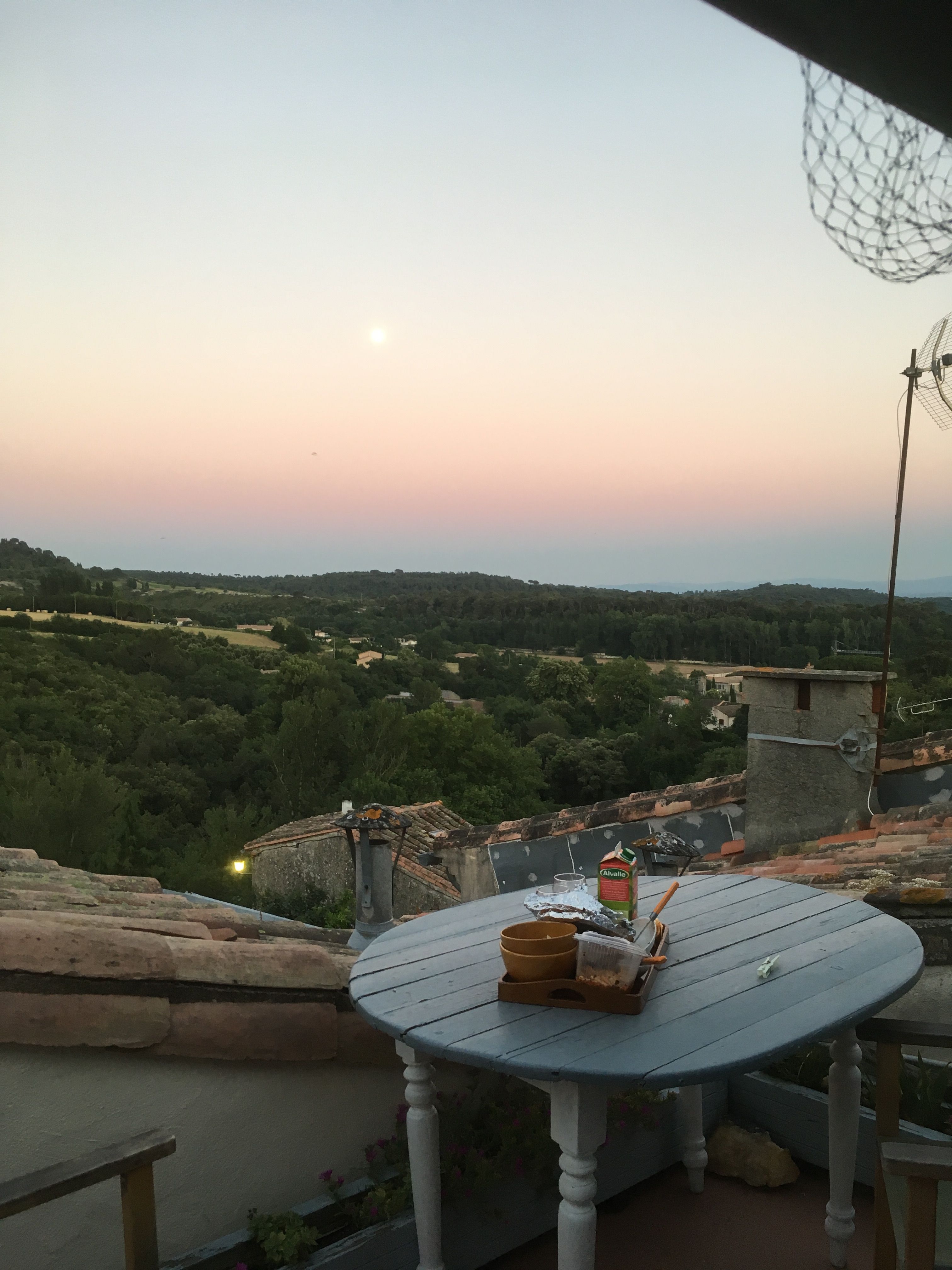 The apartment is spread over three floors, including the amazing roof-terrace with its own kitchenette and fridge (after all, it's imperative to keep the superb local Blanquette de Limoux chilled at all times), comfortable seating, sun-loungers and dining table.We now invite you to read more about the house in CHAPTER 1.