SUB-HEADING - About the authors
More accurately, we should be calling it 'The Artist's and Writer's Retreat'!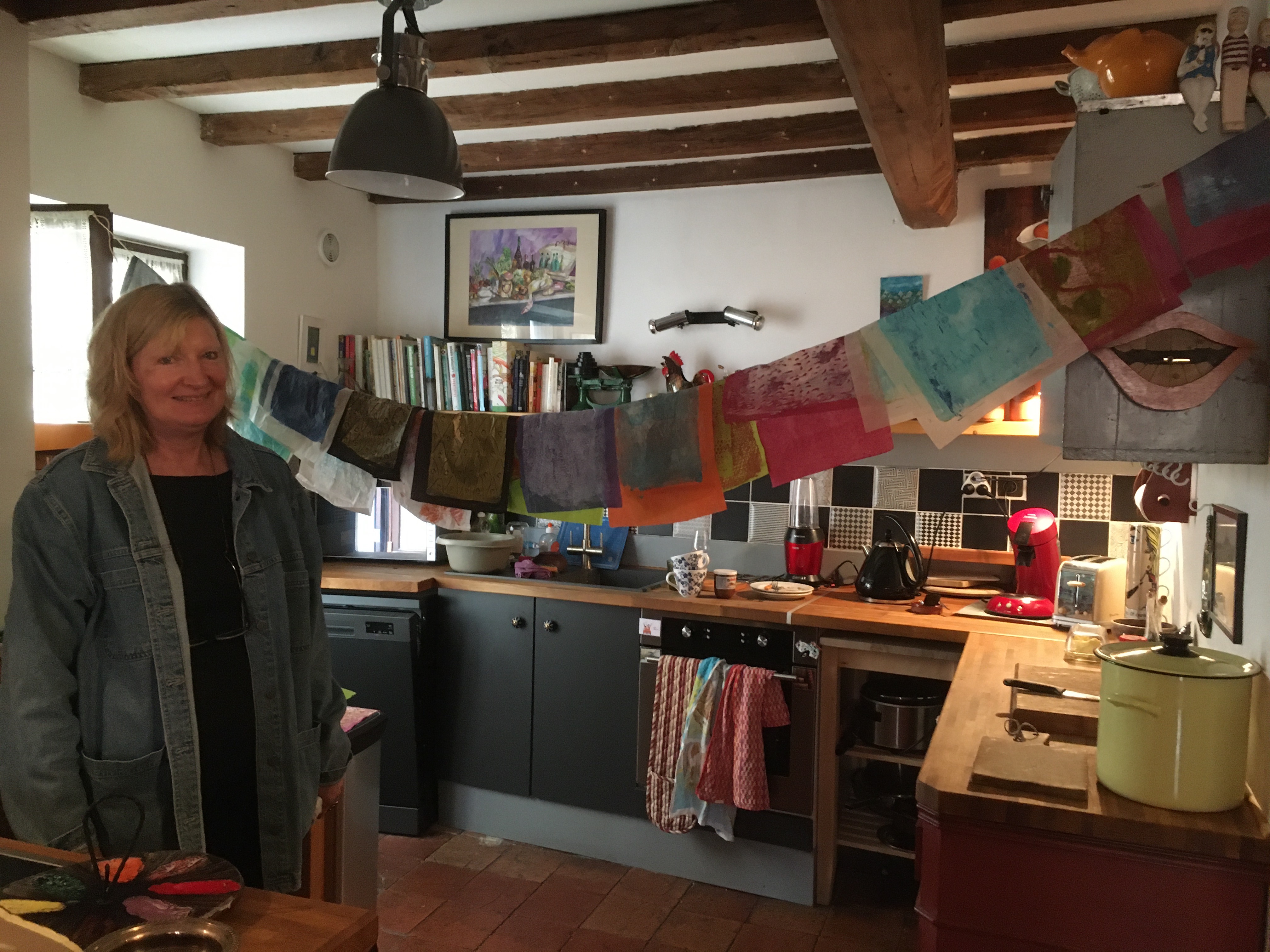 Jane is an artist (janewatsonart.com), using oil and acrylic to create vibrant and original paintings, also captured on her own range of greetings cards.
Neil is a writer, contributing to a number of magazines, as well as writing his novel Muddy Water, published by Hornet Books in 2015.
His second book, Florida Key, was written in Montolieu, and was published in 2018. Sometimes it's difficult to concentrate on the writing when the view is so mesmerising.
And with Adrian's wine shop only seconds away, the temptation to switch off the computer was sometimes too overwhelming!
We wonder whether Patrick Süskind, author of Perfume: Story of a Murderer was similarly distracted when at his own retreat, just a few yards away from ours. 
But eventually, despite the wine, Neil's 'Florida Key' was finished, and the book was launched - you guessed it - in Montolieu.
Now, book number three, also written at The Writer's Retreat, will be published and launched in Montolieu Autumn, 2020.
It's called Mister Tap. The story is set in the area, and populated with real local characters - including none-other than our very own Adrian the wine-shop owner.
But of course it's not necessary to be an artist, a writer, a sculptor or a musician - or indeed anything creative at all - to enjoy the wonderful town of Montolieu, and the tranquility of this Writer's Retreat townhouse.
You just need to appreciate the relaxed way of French living, become the master of your time, and not the other way round.
Enjoy the excellent local cuisine, breathe in some fresh air, and pat yourselves on the back for discovering this little gem of a place.
We hope you will choose our home to be your home for the duration of your next holiday.
Please feel free to contact us, using the form at the 'BACK COVER' of these pages.
We look forward to hearing from you.